Archive for the 'KSD Exclusive' Category
Hello Kaya fans! I am very late to the party but in celebration of Kaya's 30th birthday, I have added MQ and tagged new outtakes of Kaya Scodelario posing for Zoo Magazine (2021). It's not much but we'll take anything at this point! Find them below, enjoy!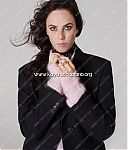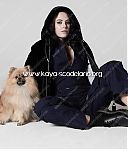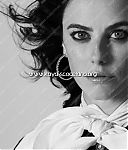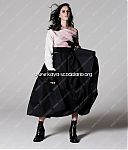 On November 10 I had the chance to meet Kaya at the Wicked Is Good convention. I attended the private meeting session with a few other fans and could ask her many questions about her next projects. Find the "interview" down below! 
PSA : Do not reproduce or use without KSD's permission.
---
KSD: Congratulations on your nomination at the NFA Awards for your role in Crawl. What was it like to work all day long in water?

Kaya: Thank you! Working 14 hours a day in water was awful. It was exhausting, I was tired, starving, dirty all day long. Fortunately my mom was with me.

KSD: How do you feel when the camera starts rolling? Is it a weird feeling?

Kaya: Strangely it's when I feel the most comfortable. The camera creates a silence and a peace in my head, because I'm not me anymore. I don't have to worry about my problems or paying bills or fighting with my husband. I'm just someone else in that moment. The other stuff, the other side of being an actress is what I struggle with: the fame, the pressure and having to seem perfect when nobody is. But when the camera's rolling it's peaceful for me. It's strange, it feels like therapy or an out-of-body experience because my brain switches off and the other person's switching on.

KSD: Which actors would you like to work with next?

Kaya: I love Helen Mirren, I think she's amazing and I love her more than anything. Olivia Colman, she's about to do The Queen on The Crown, I think she's brilliant. I also really want to work with female directors, it's what I want to do next. All the women!
Then someone asked her about Spinning Out (coming out on Netflix on January 1st 2020) and if it would be available on Netflix France and I casually answered yes, because… Well it's Kaya Scodelario, they will. And Kaya said: "She said yes. She's emailing Netflix now." Read More