Archive for the 'Photoshoots' Category
Hello Kaya fans! I am very late to the party but in celebration of Kaya's 30th birthday, I have added MQ and tagged new outtakes of Kaya Scodelario posing for Zoo Magazine (2021). It's not much but we'll take anything at this point! Find them below, enjoy!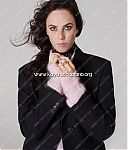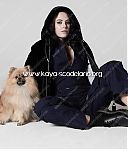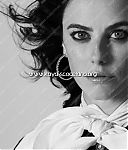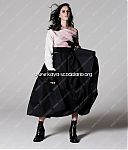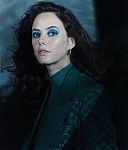 FLAUNT – For many actors, the trajectory of a dream career in Hollywood often points to one thing: franchises. More and more, we see Tinseltown churning out the next generation of superheroes, spies, and Jedis, with leads plucked from relative obscurity, transformed overnight into household names. A beacon of hope and inspiration for many in the fickle film industry, the franchise is representative of both recognizability and riches—the universal sign of making it. But Kaya Scodelario has already paid her dues to the Blockbuster Gods. Now, she has something else in mind.

Scodelario, who is perhaps best known for her role as Effy Stomen on the British cult classic Skins, has taken on several recognizable roles in some of the most memorable action series in recent memory. She's done a turn as Teresa in The Maze Runner, Carina in Pirates of the Caribbean, and Claire Redfield in the upcoming Resident Evil: Welcome to Racoon City. Over the course of her 14-year career, the 29-year-old English actor has worn many hats, tackling dystopia, pirates, ice skating, serial killers, aristocracy, mermaids, and—perhaps most challenging of all—the throes of teenage girlhood. But she is ready for the next chapter.
Our gorgeous Kaya Scodelario is posing for the newest edition of Glass Magazine, find the pictures below: