Our gorgeous Kaya Scodelario is posing for the newest edition of Glass Magazine, find the pictures below: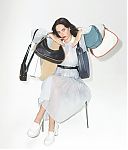 On September 17, Kaya Scodelario and her husband Benjamin Walker attended the Audi Henley Festival in Henley-on-Thames. Our lady is even more glowy than usual… She is expecting her second child with her husband!!! She announced the good news on her Instagram, I linked her post below. So so happy for them!
Finally! We have been graced by a new photoshoot featuring our gorgeous Kaya Scodelario! She is posing for Zoo Magazine and is wearing Cartier jewelry, find a dozen of pictures in our gallery below: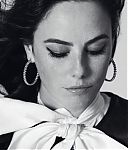 Hi everyone! Kaya Scodelario Daily finally has a new theme made by the super talented Nicole Designs to celebrate the upcoming Resident Evil (with promo and hopefully photoshoots…)! I hope you like it as much as I do!