Kaya Scodelario stars in Amazon Prime's Don't Make Me Go which will be released on July 15 on the platform. She plays Annie. Watch the trailer below and find the first poster in the gallery.
Hello Kaya fans! I am very late to the party but in celebration of Kaya's 30th birthday, I have added MQ and tagged new outtakes of Kaya Scodelario posing for Zoo Magazine (2021). It's not much but we'll take anything at this point! Find them below, enjoy!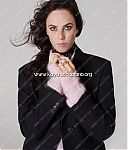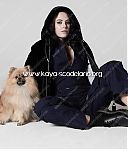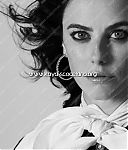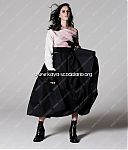 Kaya Scodelario was in Paris to attend Loewe's fashion show on March 04. She was wearing pieces from the brand. She is absolutely stunning. Find pictures of this event in the gallery:
8 years in the making! Kaya Scodelario's long awaited unreleased movie is finally out! The King's Daugther follows King Louis XIV's quest for immortality leads him to capture and steal a mermaid's life force, a move that is further complicated by his illegitimate daughter's discovery of the creature.
This movie is where Kaya and her husband Benjamin Walker met! For the occasion, several stills, posters and behind the scenes pictures got released as well as a new official trailer! Movie was distributed in selected cinemas in the US and Canada in January 2022. No worldwide release seems to be scheduled so let's wait for a digital one!