Hi guys! There hasn't been any update recently because… Well there were none. Kaya is relaxing in New Zealand as far as we know and we're happy for her! Kaya, if you're reading this, we love you and miss your face!
Wow! I can't believe my beloved fansite celebrates three years online this year. I'm so glad to see there are still so many Kaya fans (some from the Skins era still!) out there, supporting our queen. During this time, I've had the chance to meet Kaya Scodelario for the first time at the Wicked Is Good convention in Paris and even got the incredible chance to 'interview' her! I can't wait to see her next projects and to continue watching her grow as an actress and a woman.
Thank you for the support! 
Happy new year, Kaya fans! Let's hope this year brings us more Kaya content. Lucky we, The Resident Evil reboot will be released on September 9, 2021. In the meantime, Kaya shared this beautiful post with her family. Glad she's okay during these tough times. Stay safe everyone!

Voir cette publication sur Instagram
While Kaya is busy filming the Resident Evil reboot for Netflix, I've added several pictures that were missing in the gallery. Photoshoot, personal pictures, film stills and bts pictures, events… Click on the thumbnails to access the album / category. Enjoy!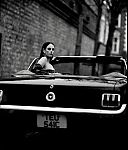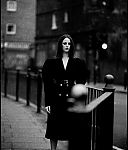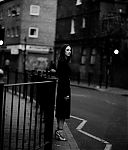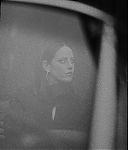 Thanks to fans using the Headcount page to be vote ready, the cast of The Maze Runner reunited to read their favorite scenes from the first movie. They shared the result below, enjoy!
Great news!!
DEADLINE – Constantin Film has set in motion a new adaptation to add to the ever-expanding Resident Evil movie franchise. Constantin and writer-director Johannes Roberts said Tuesday that have conceived an official origin story adaptation with faithful ties to Capcom's classic survival horror games. This story is set in 1998 on a fateful night in Raccoon City.

Starring in the roles of the iconic game characters will be Maze Runner's Kaya Scodelario as Claire Redfield alongside Hannah John-Kamen (Ant-Man and the Wasp) as Jill Valentine, Robbie Amell (Upload) as Chris Redfield, Tom Hopper (The Umbrella Academy) as Albert Wesker, Avan Jogia (Zombieland: Double Tap) as Leon S. Kennedy, and Neal McDonough (Yellowstone) as William Birkin.